Latest – catch up on the newest fan films, etc.
---
Productions – an archive of fan made series.
Series – existing fan made series.
Films – one-off films based on Star Trek.
Audio Dramas – an archive of audio only series.
Animation – an archive of animated series.
Upcoming – hopefuls and up-and-comers.
---
Parodies – Mostly televised parodies.
Funny Stuff – These are not necessarily parodies.
Commercials – Promotional videos and commercials.
Opera / Orchestra – videos of live productions.
Bands / Music – Songs and bands.
Conventions – Footage from conventions.
Publications – Online publications based on Star Trek.
Studios – Independent studios who produce Star Trek.
---
Social Sites – Join our social media outlets.
Also be sure to visit the…
Star Trek Channel Web Site Family
---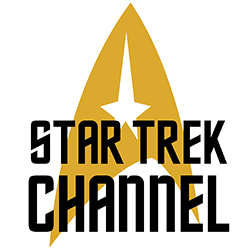 My name is Todd Gwynn, and I am a Star Trek fan. If you are like me, you want to see more of the Trek we love.
The future is in fan films — and the future is now! As fans, we have the power to provide the budget to worthy producers. I have made this site to display the productions in question.
My goal is to make a site that is both comprehensive, and easy to use; a place where you can come to see all the latest releases from your favorite independent producers as well as new ones. This is your one stop shop for Trek fan filmdom.